Welcome to Vanalleswa Style
A Guide to Perfection
Here you will find all that you need to know in order to upgrade your lifestyle! Be it your home decoration, your personal habits, your nutrition, or a thing that affects your life by any means, the content here covers it all!
How to Choose a Positive Hobby?
10 Easy Exercises to Keep You Fit
5 Easy Tips to Brighten Up Your House
A Guide to Basic Gardening
Top 3 Color Schemes for Your Living Room
Handmade Wall Hangings – A Detailed Tutorial
LATEST NEWS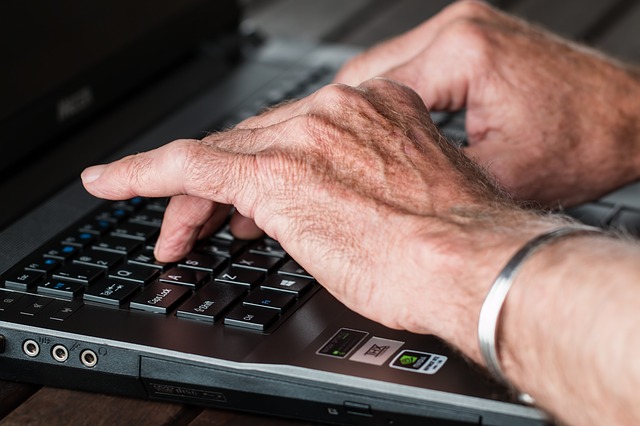 When it comes to arthritis, you need to know all the treatment options available. How you treat it will depend on the type of you have. Arthritis occurs naturally the older you get and this form is known as osteoarthritis. Osteoarthritis is the most common type of arthritis and is defined by a painful degenerative joint disease. Osteoarthritis affects the joint locations such as the hips, knees, neck, and back. It can also affect smaller joints such as in the feet and hands.
Rhematoid Arthrtitis
Rheumatoid arthritis is an autoimmune disease which means your immune system turns on itself and begins attacking the joints and other organs. There are prescription medications that can help alleviate the pain from arthritis regardless of the type. With some types of arthritis such as RA, you'll most likely be prescribed something to help with the inflammation from the immune system as well.
Lifestyle Changes Can Help with Arthritis
There are some things you can change yourself to help relieve the pain. Weight loss is typically ideal for those who are obese because it put extra pressure on your hips, knees, and feet. Of course, you should discuss this changes with your doctor first. Some non-pharmaceutical treatments involve physical exercise, yoga, physical therapy, and stretching. Stretching and yoga help increase flexibility and reduces the strain on neighboring muscles and joints over time. It can help make movements less painful and release tension.
CBD And Cannaboids
A question many ask: Can CBD (the non pyschoactive ingredient in Cannabis) help with Arthritis? While the general consensus is not quite clear yet, there are several studies that suggest that CBD (e.g. as CBD Oil or in CBD capsules) can help with the symptoms of arthritis, as CBD helps to fight inflammation in the joints by activating the pathways of CB2 receptors. If you are interested to find out more about CBD and its effects, you should check out the CBD Project, or talk to your GP.
Over the Counter Products for Arthritis
Some medications can be bought over the counter to help with arthritis such as an anti-inflammatory. These can help reduce the swelling in the affected joints. Heating pads are another great alternative. They help reduce stiffness and alleviate pain. Heat is not ideal for those dealing with swelling at the moment, however. If the swelling is present, it's best to use a cold compress. There are hot/cold patches that you can wear or menthol gels and creams as well that many find to help get them moving easier.
Other Options
Although for most it's ideal to get more exercise, many find that it's just too strenuous and painful. Hydrotherapy is often recommended for those who find other exercises or therapy to be too hard. Hydrotherapy reverses the gravitation pull that affects the joints and allows you to move more freely. Massage is another option most could look into. Massaging the area whether it's for yourself or a massage therapist can increase blood flow to the area and aid in healing. Many find that it also helps reduce stiffness in the morning. Muscles support the joints throughout the body. You'd be surprised at how much muscle pain can affect the joints. Acupuncture helps release the tension in the muscles and turn helps with arthritis pain as well.
Surgery
Even with all the treatments available, sometimes they just aren't enough. Most doctors agree it's better to go without surgery as long as possible, but for some it is necessary. If you've tried a combination of treatments for arthritis pain to no avail it may be time to talk with your doctor about other treatments such as surgery. If the cartilage in a joint is severely worn down, you may benefit from joint replacement. Through this procedure, the joint or joints will be replaced with artificial mechanisms that make moving easier and with much less pain.
If you visit gun ranges frequently and do not protect your ears from the noise, adverse hearing problems and hearing loss can quickly occur. Young and new shooters often get caught up in the excitement of being at the range and shooting guns, and while they may protect their eyes, their ears are a different story. Appropriate eye and ear protection should be used every time you visit the range. If you wanna find out some more after reading our articles, just check out : Shooting Hearing Protection Reviews.
Noise Hazards
Few people realize that all it takes is a single gunshot to permanently lose hearing in unprotected ears. Gunfire noise is the number one non-occupational cause of hearing problems. One shot from a .357 Magnum is equivalent to over 40 hours of noise in a loud workplace. Even if permanent hearing loss does not occur, you can still experience hearing problems, such as tinnitus, hissing, humming and ear pain if you do not protect your ears from gunshot noise.
OSHA Standards
Noise is measured in decibels (dB) and OSHA, Occupational Safety and Health Administration, has set a permissible level of exposure to noise at 115 decibels for just 15 minutes. While each gun has its own decibel level, depending on how it is made and its caliber, a gunshot averages between 150 and 160-dB. According to the American Speech-Language Hearing Association and the University of Central Michigan, permanent hearing damage can occur in unprotected ears when exposed to decibel levels exceeding 140.
Noise Amplification
Additionally, as the amplitude level of noise increases, the time in which your ears go undamaged decreases. You also have to take into account where you are shooting your gun. An indoor gun range causes reverberation which can amplify the decibel level, while outdoor gun ranges allow sound waves to dissipate. Muzzle breaks and other modifications can amplify the decibel level as well.
Hearing Damage
Even small caliber guns like the .22 still produce noise levels at or just over 140-dB and pistols or big-bore rifles produce decibel levels over 175. Many people think that hearing protection hampers their shot or is unnecessary because they've shot before and never experienced any problems. However, hearing loss can occur from a single instance as well as be caused cumulatively. Just because you think there has been no damage sustained by your ears, it doesn't mean that is the case. Hearing damage can occur each time you are in close range of a gunshot and that damage can add up to severe ear pain and permanent hearing loss.
Select Appropriate Ear Protection
Selecting ear protection that provides an acceptable noise reduction rating is essential for protecting your ears. The greater the noise level, the higher the noise reduction rating should be. For general gun range needs, the noise reduction rating should be no less than 25. Ear plugs only allow for minimum protection and passive ear muffs are great if you shoot infrequently or have a small caliber gun. However, if you have a loud gun or shoot often or for extended times, electronic hearing protection headsets are a great investment.
Once your hearing is gone, it does not come back, so take the necessary steps to protect your ears while you are at the gun range.