Many exercisers, especially bodybuilders, like to use free weights such as dumbbells and barbells. They are missing out on great exercises that will lead to strength gain by simply using a cable machine. You can use this resistance equipment for almost every exercise to build strength and endurance. Cable systems provide many exercises that can be performed in one location, saving moving from machine to machine. Here are 13 cable exercises.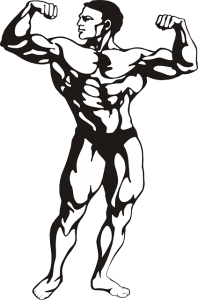 Lower-Body Cable-Machine Exercises
Standard lower-body exercises, which should be part of your routine. Including squats, adding lunges, and performing step raises become more challenging when performed with cable systems. The cable forces you to engage your core muscles as you work to stabilize and strengthen yourself to prevent yourself from falling over. Since the cable support system is in front or back of the lifter, the positioning of the machine provides a force that tries the center of gravity, unlike lifting beneath the weight. Stand at a distance from the weight stack and seek to create a smooth motion without smashing the weights together at the return position. This increases muscle stamina and stability.
Front Squat
Forward Lunge
Reverse Lunge
Lateral Lunge
Step-Up Leg Raises
Upper-Body Cable-Machine Exercises
The cable ads core stability, density and power to your upper-body. Exercises can target muscles from different positions. All of the standard curls and presses are included here and can be modified, keeping correct form. Many can be performed standing or seated. Again, don't crash the plates as you return to starting position for each of the exercises, but seek to have fluid motion. Enjoy yourself as you work on building your chest muscles, strengthening your shoulders, increase your back strength and stability and increasing arm mass.
Chest Press With Split-Stance Single-Arm
Shoulder Press With Split-Stance Single-Arm
Cable Row Single-Arm or Standard Two-Arm Row
Cable Pulldown While Half-Kneeling Single-Arm
Biceps Curl
Triceps Pushdown
Core Cable-Machine Exercises
Each exercise, whether upper-body or lower-body helps work and train your core because of the nature of the cable machine system. The following exercises challenge your core strength stamina and stability further. The key is to keep your body in position, even though the weights try to force the lifter to bend or rotate. Performing these exercises will add to your core strength and help produce the lean trim look you've been looking for.
Anti-Rotation Press
Side-Plank Cable Row
An awesome benefit of using a cable system, compared to free weights, is evident to many exercisers. Often lifters do not have the same strength in corresponding body parts (ie: their left arm is weaker than the right arm). Cables equalize weight and cause weaker areas to grow in strength without detriment to the corresponding limb.